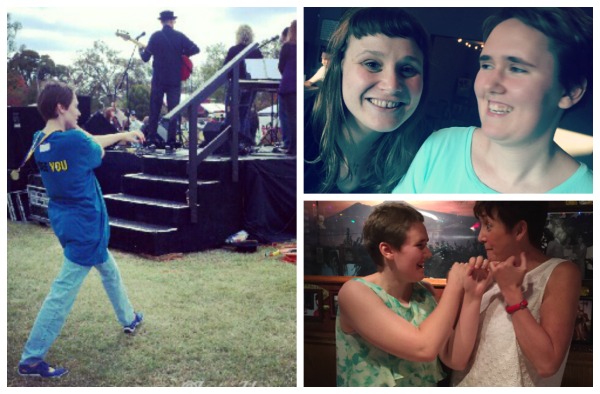 It's Pomp and Circumstance time. Many of my peers are celebrating the graduation of their sons and daughters from high school and a forthcoming path to college. Or, they're cheering them on as they walk across the stage of their soon-to-be college alma mater. If Grace's life had of followed a path of neurotypical development, this would be the year she'd be crossing a college stage. I
sincerely
celebrate those victories and accomplishments for everyone and their families!
In the deep-dive inner work I've done in the last five years with the guidance of a mystic shaman, I've come to a level of acceptance of Grace's autism that I did not realize I'd been lacking. Afterall, for 10 years or more I spoke publicly about embracing and accepting the autism of our offsprings. I needed to truly go deeper to that level acceptance of "rocks are hard, water is wet." My daughter has autism and this will always determine much of the course of my life and almost all of hers. As my friends' children cross that college stage, I know that my daughter's path is a different one and this is our life. I don't wish to portray it as somehow lesser or inferior. Maybe a bit more challenged in some or many ways? Yes. But then that reaches the precipice of the slippery slope of comparison, and challenges are challenges. You got yours, I've got mine. Yours are real and mine are too.
This month, Grace is finishing up three years in the Metro Nashville Public School's Community Based Transition Program. There she learned job and life skills. Her workplaces included the downtown public library, the United Methodist Publishing House, churches, preschool programs, food pantries, and more. Stay tuned here and on Facebook as we navigate a tangled web of red tape before us to merge her into supported employment. Know that Grace continues to paint and we plan to also continue growing her ARTrepreneurial business. Believe it or not, we are getting closer to getting her website back up with an online store for this incarnation.
A bold, hearty movement's afoot now that the first generation of known en masse individuals with autism have paved a path of inclusive education alongside their typically developing peers. We aren't stopping there. You'll see more of us in the workplace. And yet more movements are happening for our loved ones to live in community. And, as we say in autism speak, "When you've met one person with autism, you've met one person with autism." While Grace will not cross a college stage, my best friend's son, who has autism, is graduating from a major university this month. Others' sons and daughters are graduating from community colleges. And, yet others are earning degrees from university programs for individuals with intellectual disAbilities. Nashville has two such programs. Grace's level of challenges mean she's taking an employment track.
Grace's peers will enter the post 22 world with many advantages. It's important to remember that those, such as Grace, who navigate the world with neurodiverse brains be remembered. Making friends, going to parties, movies, eating out, all the typical things done independently by her peers, still pretty much rely on me. 
We are grateful for brief experiences with Best Buddies Tennessee, and hope we will find a fully committed Citizen's Buddy in the coming year. If you agree to be a friend to a person with a disAbility, know it holds a special meaning and an added responsibility to that family, as well. In many cases you are a lifeline for both. We are grateful for our neighbor Rita, aka "Weeta-ride-de-white- car!" who allows a delighted tag-along Grace on community errands, sneaking in a frozen yogurt. I am grateful for people like Erica Ciccarone who first came to know Grace through her art. I appreciate how she approaches Grace with respect and equality and not fear or ignorance. She sees Grace. When she tells me how much she loves my daughter, it is an endearing gift of gold to my heart. And there are others, but like others who live with disAbility, we can always use more friends in our posse.
When you see one of us, remember, we need your smile, your kindness, your gentle engagement. Often we look like you but we may act or talk differently. We need to be seen and known by you. We are. Just like you. Simply, neurodiverse. xo
The photo of Grace doing her unique wild thang dance originally appeared in this 2012 blog post. Top right: Erica Ciccarone; below: Rita Riley.