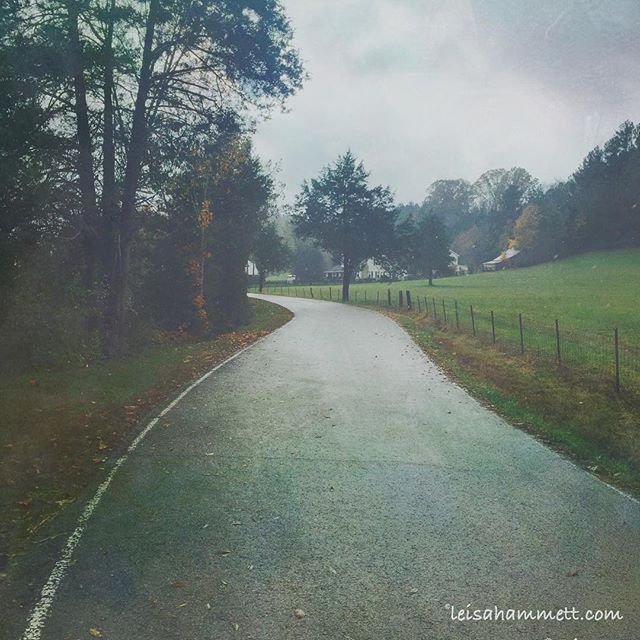 "On this Day," Facebook's offering of what individual users posted two, three-plus years ago on a given day, sometimes surfaces things I'd rather forget. Today's reminder felt good, however. A reminder of how far we have come and all the battles we won the last 12 months. This particular battle kicked off a series of tough squirmishes to get my daughter adult disAbility services in the months and year that followed her aging out of her school system services at age 22. This one was one of the toughest. It was a battle against a state agency legendary for putting individuals with disAbilities and their families through a lot of nonsense, discomfort, and either a lack of or poor service. At this point I'll name the agency. I didn't below. But our storied journey, only one quarter the way through, at that time, with our state's Vocational Rehabilitation Services, (assigned to help individuals with disAbilities find employment,) was featured in a publication by Columbia University, in Huffington Post, and in The Tennessean.
———————————
Final thoughts of the day: The week was glorious in many respects. Grace was away at camp, I hiked, danced, did water and regular aerobics, yoga, meditated. Met with friends, attended events, including Live on the Green. Worked hard, bit off a too small chunk of the week's goal, which was to catch up on Grace's art business. I ended up calling people on the way to pick up Grace from camp, to ask for deadline extensions. I spent half of that time dealing with a state agency that is failing to do its job. The saga from last week continues. Note, it's not the new state waiver, but an agency that continues to be an enormous cog in the wheel. I have thought and felt many things in the last two days:
At times I've felt like crying. (I tried to book the complimentary massage graciously given to me by a kind, thoughtful soul, but I called too late to book this weekend.) [It would take me nearly a year later to make the time and find an open slot.]
I woke up at 3 AM angry. I forced my thoughts into silence and returned to slumber. And when I awakened at a decent hour this morning, I opened up my laptop and began the next laborious leg of protesting the behemoth blocking Grace's access to employment. I continued until it was time to hop in the tub, mix up a smoothie, and drive across town. Five hours of hunting down telephone numbers for a state official, conferring with advocates had passed. On the freeway, iPhone on speaker, I registered our case with a legal aid type agency, Disability Rights Tennessee, which works on behalf of individuals with disAbilities.
At times today I felt as if I was walking through my kitchen only to notice I'd forgotten there was still a pot on the stove and the liquid in it was a converting from a simmer to a boil.
I thought these things:
We have a disAbility. Just kick us.
And then an oft repeated statement surfaced. One that I "authored" way-way back before Grace entered first grade: Some of the systems that are supposed to serve us in the disAbility community are the ones that end up wounding us the most.
There is immense injustice and discrimination against individuals with disAbilities and their families. I do not have black or brown skin. I do not live the life of many others who live with societal disadvantage. But I do live with this. And part of the fact of disAbility is that our voices are challenged. Too often unheard. Too often diminished. Sometimes our bodies are frail. Sometimes our minds are challenged. And like those who have a different pigmentation of their skin, I see the sheer senselessness in it.  Compassion? Yes, it is there. Yes, it is around us. But not enough when it comes to the gate keepers to opportunities.
Driving to pick up Grace I thought: No wonder we are called The Mothers from Hell. HELL NO! I'm not rolling over and playing dead to this bull shit. I may talk crude on occasion like right now, I might bark in private conversation, but I am a diplomat. And I am educated. And I am expertly networked. And if I am not, I am expert at becoming networked with whomever can lead me to access what my daughter needs.
And then, as I say this, the mantra in my mind returns. The one I've had all summer as I've attempted to navigate this foreign terrain. A geography that's akin to the one I scaled when Grace turned three and was diagnosed with autism. What about those who are impoverished? Not just of money, but of spirit, of mind? Those who do not know there are places to turn, people to help them? Those who, when they are kicked, never get back up? They are too plentiful.
And so, like a Mother From Hell, I carry on. Because I know that as I soldier for my loved one, others will be following my tracks and when I knock down a door, others will come through it. And not to give myself the credit, I know there were doors knocked down by parents before me who suffered way more when society was even more closed, when systems were even more backward. And there are other parents alongside me knocking down doors.
Carry on. Carry on. This evening's arsenal for the spirit included lavender "bath bombs," chardonnay, local Olive and Sinclair Mexican-style chili-cinnamon Chocolate, a friend's laughter and love.
Knowing that the journey continues. Hills and dales. We will survive. Carry on. Carry on.
Addendum: the series of hassles that week caused me to forfeit an opportunity for Grace to be in a particular art crawl. I couldn't do both. And so went the course the rest of the year. I had to put her business on hold. She was still creating, but I was securing services. It took me the entire year and now I'm staring at the biggest Goliath of them all. And like last year, I'm too timid to say it's name in "print." (And, it's not TennCare or a waiver-related agency. It's federal, for Pete's sake.) I'm working at getting back to her business with a big catch up and hiring some help to get at it. Stay tuned for what's next. Some changes for me. Meanwhile, Grace did get a job and has been happily employed at TJ Maxx, albeit across town, since November. She loves her work unpacking clothing from boxes, loves her coach and her co-workers, and I'm told the feeling is mutual. The battles that ensued the last year, minus the current ongoing one, had happy, victorious endings. Here's raising a glass of chard!